[CSGO] Happy: hAdji is a key element for our game
Right after Team EnVyUs defeated Bravado Gaming at WESG Grand Final, we had a chat with their famous captain, Vincent "Happy" Schopenhauer.
Right after Team EnVyUs defeated Bravado Gaming at WESG Grand Final, we had a chat with their famous captain, Vincent "Happy" Schopenhauer.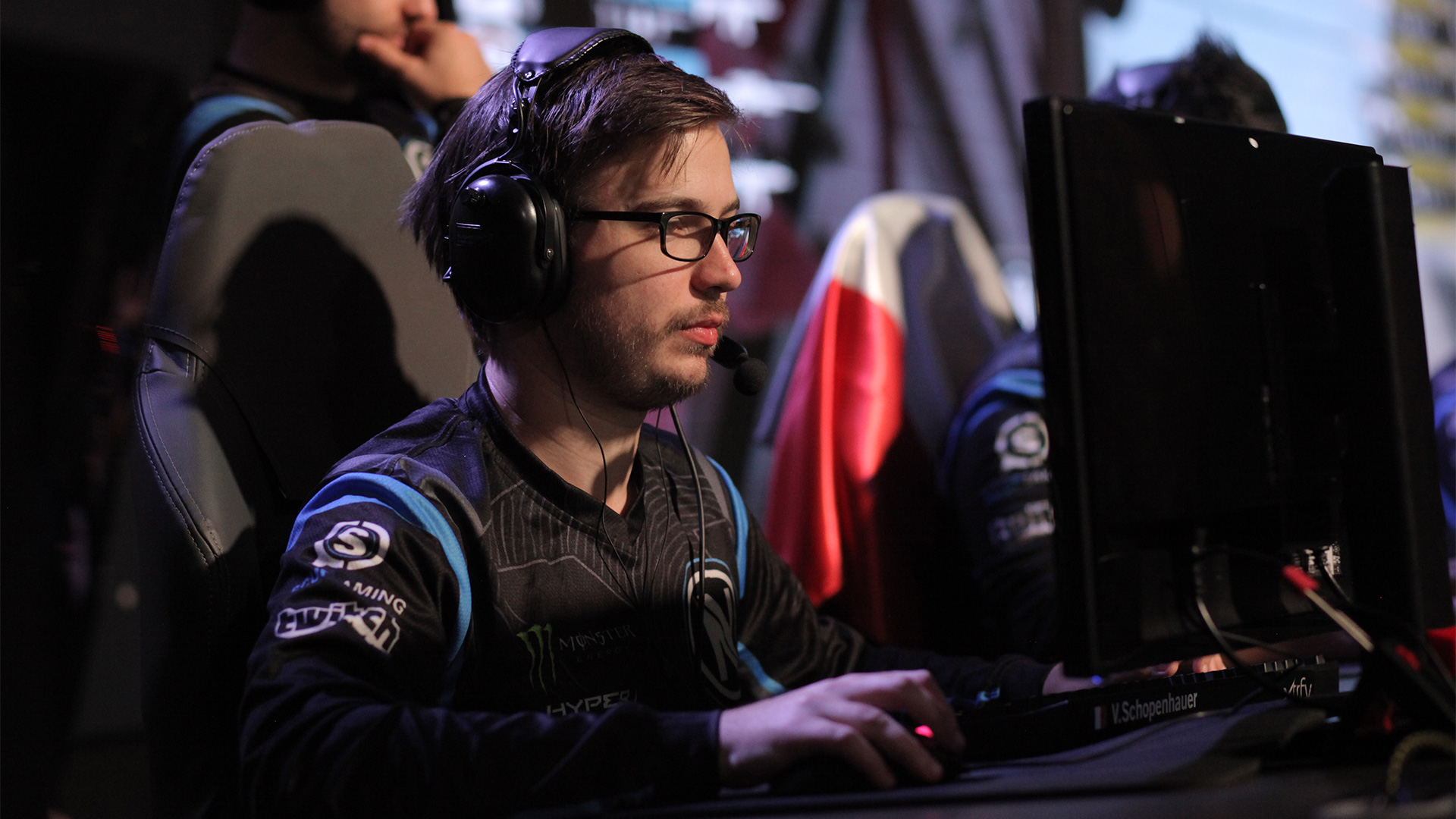 Happy spoke about the current shape of his squad, how they adjusted to the new players in the roster, and what he thinks about the addition of Óscar "mixwell" Cañellas in G2. In the end, it led to the discussion about the future of the French CS:GO-scene.
— How do you feel about playing with kioShiMa again? It's been a bit more than a month since he joined EnVyUs.

So far, so good. Playing with kioShiMa brought to us a lot of motivation. That's the main point of him being in the lineup. He has a lot of experience and knows what we lack. Being mentally strong inside the game is something that we lacked in 2017. He realizes that and puts quite a good effort to get us back on track.

— Speaking about your recent changes, you also added hAdji to the team. Did you choose him just because of the numbers he has been putting lately or there is something else behind it?

No, we don't make changes regarding to statistics. I think, we made that mistake in 2017, when we focused a lot on individual level. And [back then] we had a lineup where players didn't fit into some important roles. Now, hAdji is fitting in as a key element to our game, which is playing aggressive and being an entry-fragger. So, that's why we picked him up.

— In that period of time, AmaNEk and devoduvek were departing from Misfits. Have you considered the idea of them joining your team?

We kept our options wide-open but it was pretty straightforward. We played with hAdji during one of the qualifies, which was actually StarSeries i-League, and we felt that he is just fitting within the team. And if you can manage to fit in [the right way], learn and get some experience, it will be good. We saw them, AmaNEk and devoduvek, [being available] but we were pretty sure that we will get hAdji.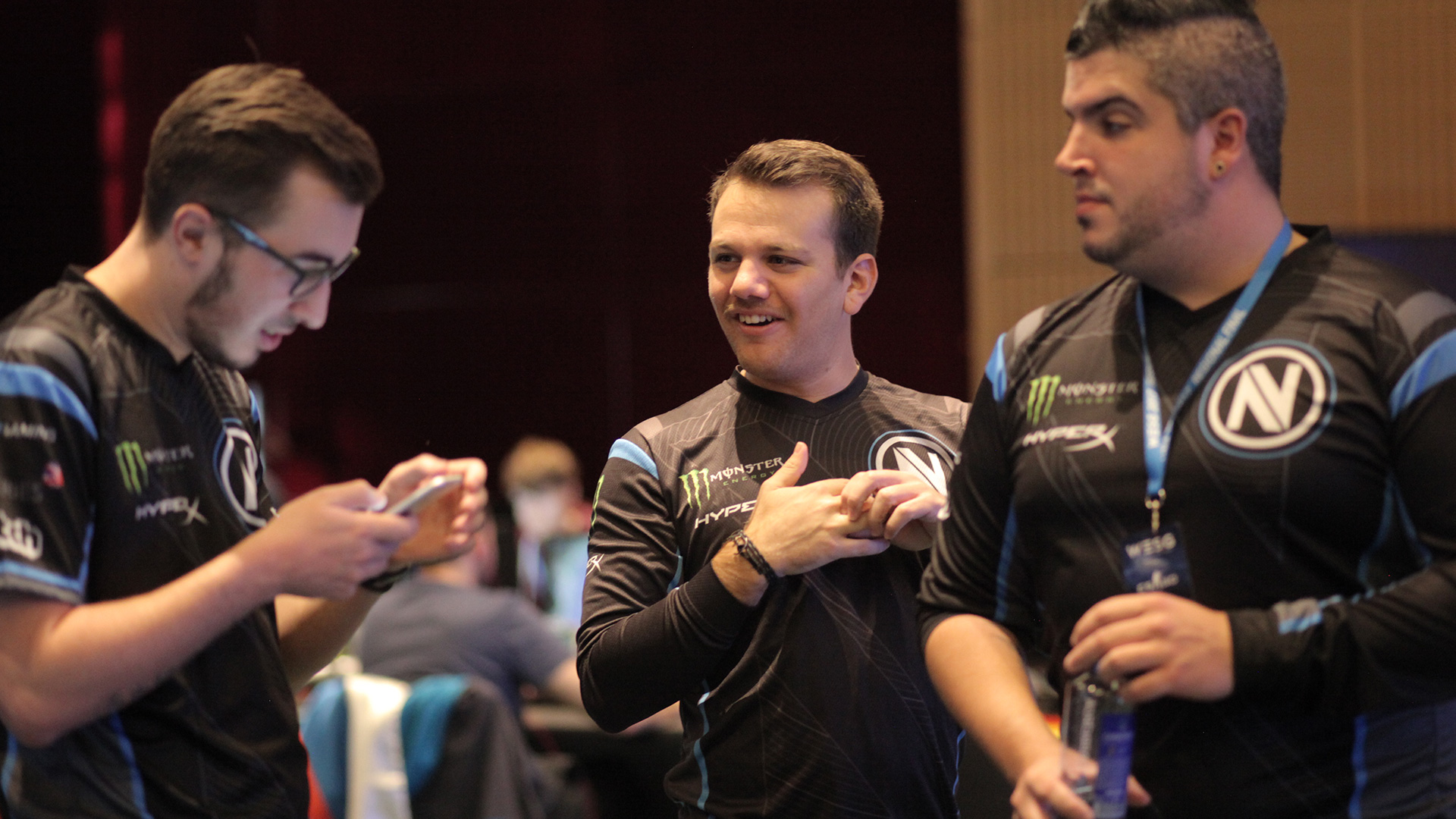 — G2 have made a change in their roster. In your opinion, how they will perform with Mixwell?
I think it's pretty simple. It's a gamble. Some people might see that as all-in, taking a player that is not even from your country, but I know that he is learning French. I think it's a big gamble, but the biggest one is a capability of NBK leading the team. This is where it will be decided [whether this lineup] will work out. If NBK steps up him game as an in-game leader and as a leader of them. It all plays out here. If he doesn't, G2 will fall apart.
— As G2 made these changes, shox and SmithZz left the team. Do you think that their new team will be able to make it to the top in the future?

I think it's a really interesting time for the French CS:GO-scene because we are used of having only two good teams, where one usually dominates over the other. For example, it was with LDLC and Titan, EnVyUs and G2, when we had the upper hand on them. Then it was G2 over EnVyUs, and now we have a possibility of having three good lineups competing at the top. I don't know which one will prevail in the end but surely I hope it will be us. [However], it will be interesting to see three really good French teams playing out at the same time.

— If you would have such an option, would you like to play with shox again? Maybe even with you playing under his leadership.

He said that he didn't want to in-game lead. I don't think that he was fitting for this role in the first place but at least he got some experience. Actually, our leaders have some troubles with [running a team].

I've seen a lot of rumors [saying that] me and shox don't get along. I personally don't care. I know him, I've played with him for a long time and we've won a lot of things together. I don't know about him and don't really care, to be honest. I just don't mind for now as I'm playing for Team EnVyUs.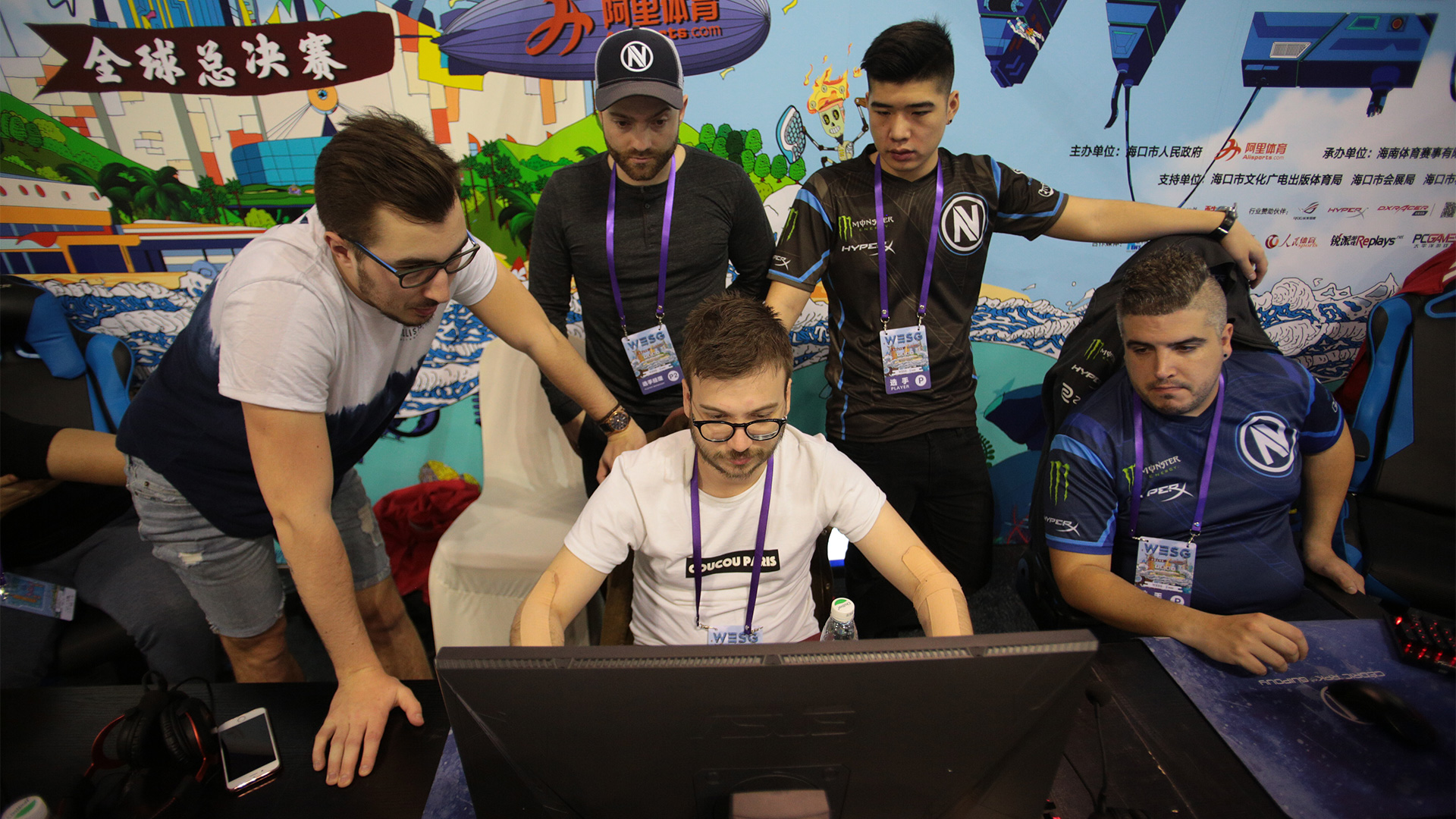 — In the interview at StarSeries S4 Finals, NBK told me that you like the system when a team uses 5AKs and no AWP. Will you stick to this tactic in the new roster?

I think you've already seen in a few EPL matches and against Bravado [here at WESG] that we use the AWP but it's not like we have a dedicated AWPer. I'm not a dedicated AWPer as I know that my skills are far from being a top-player regarding the sniper rifle.

But yeah, you're right, I'm really focused on having five rifles. I think this gameplan is really strong if it's executed properly. Right now we are trying to mix things up. Maybe, in the future, we will focus more on buying five AKs, five M4s, [but not for now].

— If things don't work out for you on the French scene, would you ever consider joining an international team? Maybe even leading it?

I think that my English skills are not so great and it would [downgrade my performance], as I rely a lot on communication and stuff like that. Again, I'm mostly focused on Team EnVyUs. I don't really see myself going to another team. [However], I wouldn't mind considering to join an international team.

— Speaking about your personal playstyle. It's the thing for which you've been criticized a lot. Have you changed something or it's the same right now?

I think it's always tough to answer these kind of questions. Only people that actually know and analyze the game can answer this question. I don't know and don't really care, I'm just doing my best to improve myself. So, I would just leave it to commentators, analysts or whatever.