Teams to pay attention at WESG 2017: Grand Finals
The second season of WESG is coming to an end.
This time, the World Finals of the event in the CS:GO-division will be more massive that it was before. Comparing to the previous year, the number of participants was increased from 24 to 32. And it's without talking about the fact that a women division was added to WESG CS:GO, so it also expands the frontiers of the tournament.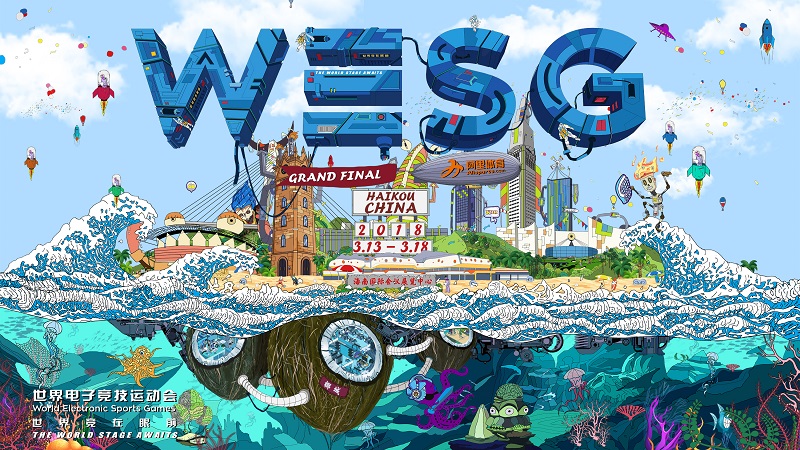 WESG 2017 will gather representatives of all regions in the CS:GO-scene in order to play off a huge sum of money: $1,500,000 for the general division, $170,000 for the women one. The tournament itself will be held 13-18 March in the city of Haikou, China.

Have you lost yourself in a big list of the participants, and you just want to get to know the teams? Especially for you, we've made this article, which will tell you about the most interesting lineups among the participants of WESG 2017: Grand Finals. It's about not only the favorites but also dangerous underdogs, which are capable of creating upsets.

Favorites

SK Gaming (FalleN,coldzera, fer, boltz, TACO)

Here we have one of the main contenders for the victory at WESG 2017. SK Gaming are the second best team in the world, old representative of the top-tier scene in CS:GO and a regular favorite at any event. And, against this background, SK also stand out by the fact that 80% of their lineup — coldzera, fer, FalleN and boltz — made it to the top-20 players in the world by the end of 2017.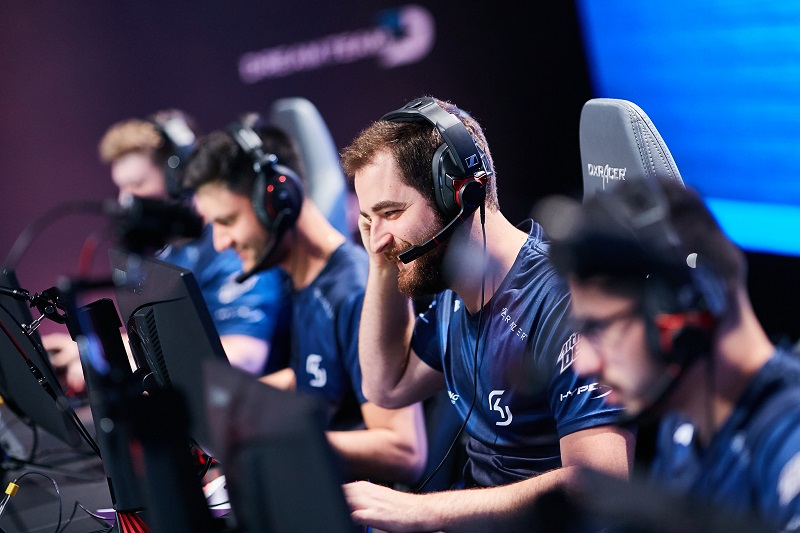 SK are one of the clear favorites at WESG

What gives us more confidence in the Brazilians is the thing that they will be participating with their main lineup. SK are not a mix as Team Ukraine or Team Belgium, so they won't have any problems in terms of teamplay. Such a squad, which has prepared tactics and confident map-pool, has to be considered only as a favorite.

However, it's worth noting that after ELEAGUE Major SK Gaming weren't looking as dangerous as they were before. SK haven't won a tournament in 2018 and reached no placements that are higher than a 5-8th place at premier events. Moreover, they were even eliminated in the group stage of IEM Katowice. The last time the Brazilians left a tournament after going out in groups was in September of 2017, ELEAGUE CS:GO Premier, which was the last event before the arrival of Ricardo "boltz" Prass.

As it was admitted by the players of SK, there are some problems in the team. And we can't be sure that they will deal with it before WESG. Due to the fact that there will be a lot of inexperienced rosters at the event, SK Gaming will get some kind of advantage over them. However, when it will come to Fnatic or Cloud9, SK could get a serious obstacle on their way to the trophy. Consequently, Gabriel "FalleN" Toledo's team is one of the favorites, but it's hard to say that they are the main contender to win the whole thing.

Fnatic (Golden, JW, KRIMZ, Lekr0,flusha)

The Swedish CS:GO-scene is on the rise right now. After the moment when Fnatic surprised the whole world by their victory at IEM Katowice, viewers can't wait to see them again on a big stage. And their return will happen at WESG 2017.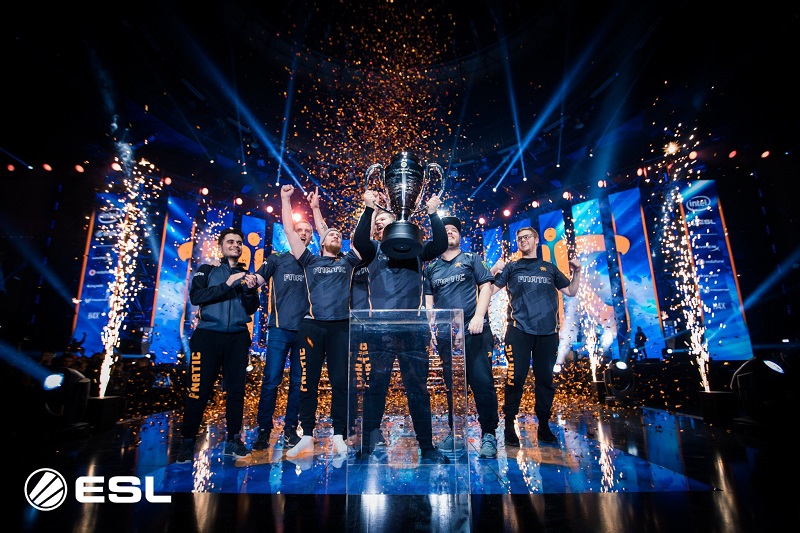 Fnatic with the championship trophy at IEM Katowice 2018
photo credit: ESL

This time, Fnatic will play at WESG with their full squad as their best player for the last months, Freddy "KRIMZ" Johansson, will go to China [the Swedish team participated in WESG EU Finals with Ludvig "Brollan" Brolin, who was a temporary replacement]. Also, we've seen the return of another legend — Robin "flusha" Rönnquist. The three-time Major-champion got a good shape, what is displayed on his high stats. By doing so, flusha became the MVP of IEM Katowice.

In general, Fnatic have been looking much stronger lately. The Swedish five became the legend of ELEAGUE Major, won the mentioned championship in Katowice, and the year is just getting started! The triumph at IEM should have brought the confidence to the Swedes and led them to the right direction. The core of Fnatic — JW, flusha, KRIMZ — historically proved its competitiveness by locking in the top-1 spot in the world for a long period of time in the past. And now we know that they are capable of doing it again by getting the support of young talents.

As well as SK, Fnatic are not a mix and, thus, have an advantage in terms of experience over the most part of the participants of WESG Grand Finals. At the minimum, it promises a finish on a top-4 placement for the Swedes. Are Fnatic's results going to be higher? It depends on how Cloud9 and SK Gaming will perform because they will be the main rivals for the Swedish side.

Cloud9 (tarik, Stewie2K, autimatic, Skadoodle, RUSH)

The champions of ELEAGUE Major 2018 slowed down for a bit after their victory in Boston, but, despite of that, they are still a very dangerous opponent. After the Major, Cloud9 took the 2nd place at cs_summit 2, losing to the renewed Team Liquid, and finished on the 5-6th place at IEM Katowice, where they were defeated by FaZe in the repeat of ELEAGUE grand-final.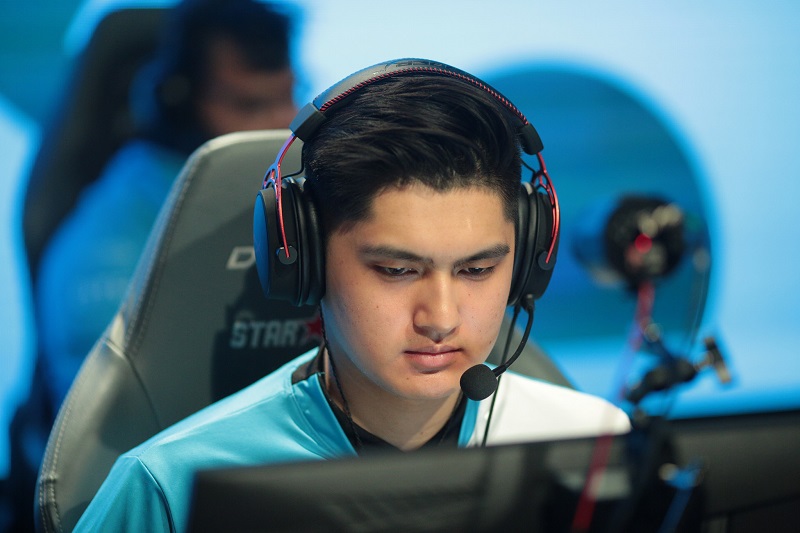 Cloud9 haven't had stable results recently

Nevertheless, C9 have been losing a lot of principle matches as of late. For example, Team Liquid took away the status of the best NA-team from Cloud9 by their high results and victories in head-to-head matches. Things weren't going on much better with FaZe Clan and SK Gaming, so C9 couldn't become the world's strongest team. At least, take a look at StarSeries i-League S4, where Cloud9 finished their participation with dropping away from the top-8.

Tarik "tarik" Celik's squad couldn't keep the form from ELEAGUE Major, but they are still very capable of doing great things, as we said in the beginning. And taking into account the fact that the level of the competition at WESG Grand Finals will be a bit lower due to the presence of mix-lineups and young squads, Cloud9's chances look very promising. And if C9 don't meet SK or Fnatic before the semifinals, they will most likely end up in the top-4. After all, you can defeat Cloud9 by only having the same amount of firepower, and, unfortunately, only a few participants of WESG actually have it.

Team Ukraine (Zeus, Edward,markeloff, s1mple, bondik)

Team Ukraine are one of the few mix-rosters at WESG Grand Finals in success of which you believe more than in the others. Team UA have already shown their potential by winning the LAN-finals of the European qualifier of WESG. Back then, the Ukrainian five defeated some interesting opponents on their way, including both long-standing and created in a rush lineups: Fnatic, BIG [before the department of keev and LEGIJA], GODSENT and Wololos [team of OpTic Gaming's ex-player Oscar "mixwell" Cañellas].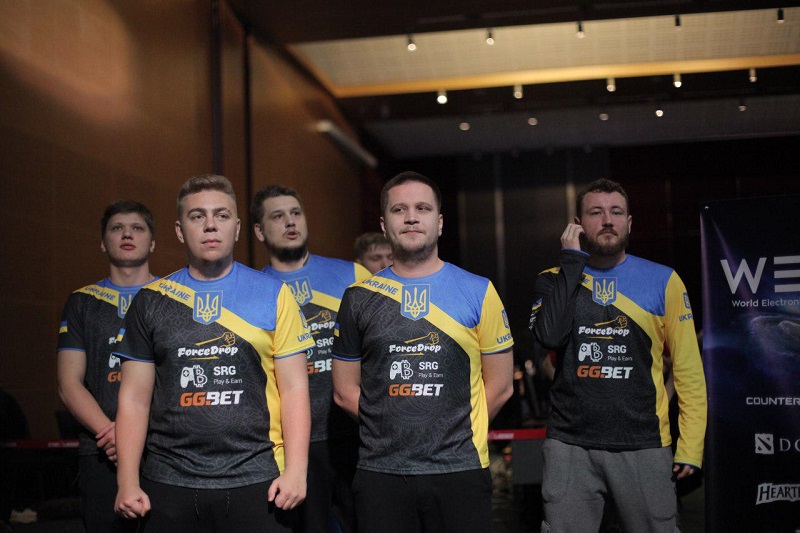 Team Ukraine won the European qualifier in Barcelona

From that moment on, the players of Team Ukraine were doing even better. Vlаdуslаv "bondik" Nеchуроrchuk returned to HellRaisers, where he feels more comfortable, Oleksandr "s1mple" Kostyliev reached an insane level of personal shape, showing his skills by the results at StarSeries i-League S4. It's not that noticeable as it was done by s1mple, but Ioann "Edward" Sukhariev and Danylo "Zeus" Teslenko also made an impact on improving the level of the game in Natus Vincere. And, what is the last thing for them, Yegor "markeloff" Markelov returned to the role of AWPer, which means that we will be seeing him with an AWP much more often not only in FlipSide but also at WESG Grand Finals with Team Ukraine.

Eventually, we got an interesting combination of players with great potential. Here we have strong aimers, an experienced and time-tested IGL, good chemistry between the members of the team. In Team Ukraine, everyone knows each other pretty well, and Zeus, Edward and markeloff started their way in esports together. This trio was a part of the legendary lineup of Natus Vincere, which won a lot of titles in Counter-Strike 1.6.

Being in their best conditions and having a carry-performance from Oleksandr "s1mple" Kostyliev, Team Ukraine would handle SK Gaming, Fnatic and Cloud9. Only because of that element of randomness, we can't place Team Ukraine on the top of the very favorites. Due to that reason, we can expect absolutely any kind of result from Team UA. However, success of Danylo "Zeus" Teslenko's squad by which we see it in the top-4 is one of the most likely case scenarios at WESG Grand Finals.

Dangerous underdogs

This event has a lot of teams which we usually name as dark-horses. Such a difference between the number of favorites and underdogs appears from many reasons. One part of participants consists of one-nationality mix-rosters which are created only for WESG, another one is full of squads which are unstable in terms of results, and the last part has teams with minimal experience.

Though, there are some squads which stand out against the others. First of all, we have to mention Space Soldiers and AGO Esports. Just like the most part of the favorites, these teams will be playing at WESG with their main lineups, so it doesn't take a lot from them in terms of preparation. SpaceS made a huge leap in 2017 and progressed a lot, cementing themselves in the top-20 of the world rankings and participating in a few big international LANs, and then, in 2018, they made it to the top-16 at ELEAGUE Major: Boston, which was their debut Major-event.

After that, we didn't see Space Soldiers anywhere but at a small LAN Play2Live and in online-matches of ESL Pro League. SpaceS took the 2nd place at Play2Live in Minsk, losing to AGO Esports in the final, and got a good start in EPL, finding the place in the top-4 of the tournament table. Space Soldiers are just getting started in this season, but they are no strangers to top-tier competition. And SS had enough time to get in shape and prepare for WESG. SpaceS' potential is huge, so you definitely should keep an eye on this team in China. But, if they want to reach the level of the favorites, they will have to do this in a hard way.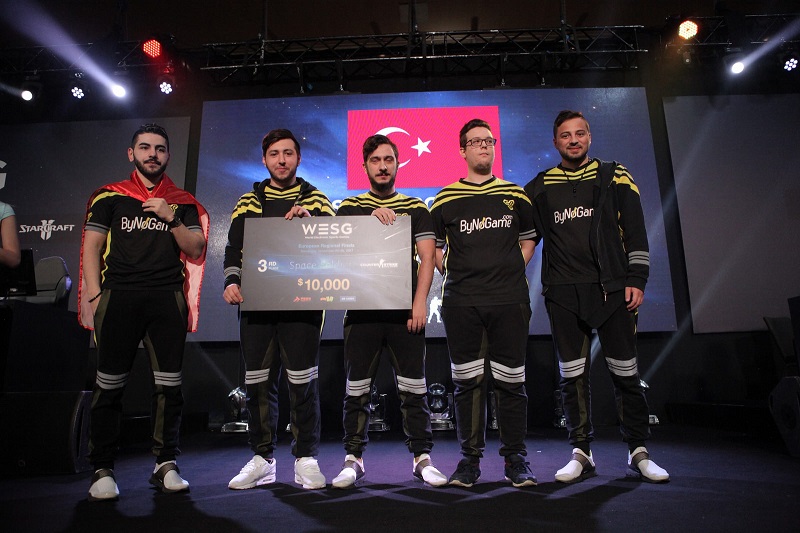 Space Soldiers finished on the 3rd place at WESG EU Finals

The same situation is around AGO Esports. Unlike Space Soldiers, the Polish team wasn't at the Major, but it also had some noticeable results on the tier-2 scene. AGO started with by winning in small online-cups and qualifiers, but then it grew into great LAN-showings. By doing so, the Poles won ESEA S26: Global Challenge and mentioned Play2Live Cryptomasters. And before that, during the qualifier for WESG EU Finals, AGO defeated Virtus.pro, shaking "the bears" on their top-position in Poland.

After learning the lessons of the past months, the Polish squad would be able to make a deep run at WESG Grand Finals. Pro-players are also sure about the potential of AGO Esports: Samuel "SileNt" Portillo from Swole Patrol said that he will expect only good performance from AGO in the interview for our website. So AGO, just like Space Soldiers, are on the list of the most dangerous underdogs.

Team EnVyUs, GODSENT and BIG stand a bit lower but also have some potential. EnVyUs feel comfortable among tier-2 squads, amount of which will be high at WESG Grand Finals, but they still haven't played a LAN-tournament after the signing of Fabien "kioShiMa" Fiey. But in general, nV have been only losing lately. However, at least due to having famous names in the lineup, like RpK and kioShiMa, this squad can't be written off.

Just like EnVyUs, GODSENT are also in the shadows, trying to form a good teamwork with the new player, Ludvig "Brollan" Brolin. At WESG EU Finals, GODSENT finished on the 2nd place, but it's been a long time since that moment. It's not known what we should expect from the Swedes, but they really have some chances to achieve a good result in China.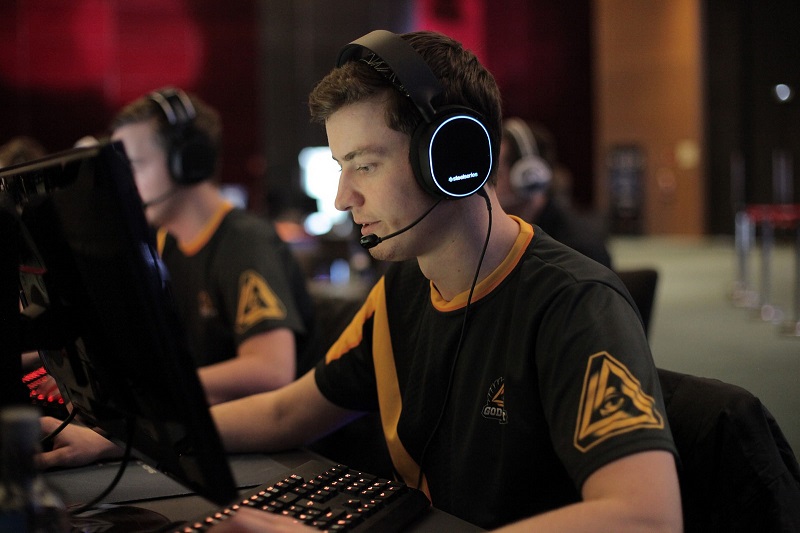 Will Twist lead GODSENT to the victory?

BIG are in more complicated situation. Earlier, the team said goodbye to Kevin "keev" Bartholomäus and Nikola "LEGIJA" Ninic, who helped them in achieving that memorable run at PGL Major Krakow. BIG decided to keep a full German lineup and brought players, which are little-known to the community: Tizian "tiziaN" Feldbusch and Niels "luckeRRR" Jasiek. The updated roster has been practising on a bootcamp before WESG, so we will see the first results of their work at Grand Finals. There, we will know if BIG were able to compensate a lack of the firepower, which they had in the past.

Team Russia, Wololos and Team Belgium also deserve our attention. The Russian five is a lot like Team Ukraine, being on the same level of skill, but it doesn't have a similar kind of teamwork. Due to this, the Russian team had a weak performance at WESG EU Finals, finishing on the 9-12th place. Though, Team Russia have a huge amount of experience and great shooting-skills, so they are capable of getting a great placement in China.

Wololos don't have the same amount of pure talent as Team Russia, but they are good in terms of teamwork. Having a world-class player behind their back, Oscar "mixwell" Cañellas, Wololos made it to the 5-8th place at the European qualifier of WESG and were remembered by especially nice CT-showings on Overpass. Now, according to Oscar, the Spaniards are working hard to prepare for WESG. With having a good preparation, Wololos would compete with a lot of participants at Grand Finals, so it's worth watching them out.

And sure we can't forget about Team Belgium, which is being led by the famous captain Kevin "Ex6TenZ" Droolans. He stands alongside with the Belgium star-player, Adil "ScreaM" Benrlitom, who is an undeniable upgrade in terms of the firepower for the team, and young but hungry for the wins players: Faris "FARIS" Ait-lalla, Younes "YOUNS" Ait-lalla and Antoine "to1nou" Pirard. Team Belgium had a decent result at WESG EU Finals, so, if they get a favorable seeding, they will have good chances to make it to the top-8 at Grand Finals.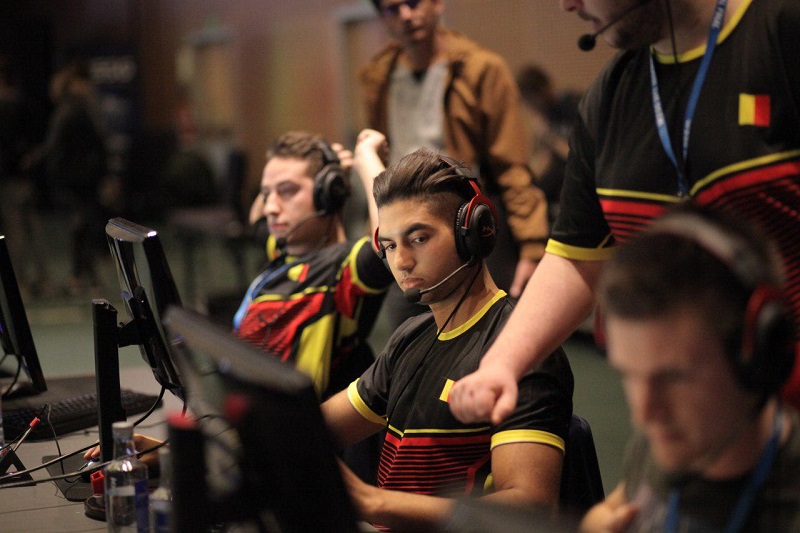 ScreaM's firepower might help Team Belgium at Grand Finals

Well, there is also an opportunity to prove themselves for less-known lineups, which are still about to conquer the sympathy of viewers. In the first place, it applies to the representatives of Asia. It's about the Australians of ORDER, the Koreans from MVP.PK, who showed the potential at StarSeries i-League S4, the winners of WESG China — ViCi Gaming. Also, we have some teams from America on this list — Team One, Isurus Gaming and Swole Patrol. In addition to that, we can't forget about Bravado Gaming. Earlier, they moved to North America and started practising with the local teams.

In general, a lot of squads might surpass our expectations. We don't know much about them, but, due to WESG, they've finally got a chance to prove themselves on the international scene. So, we can't wait for the start of Grand Finals and wish best of luck for the participants of the tournament!
WESG Sponsors:

Cool Ten--- Special Sponsorship Partner
ROG (Republic of Gamers) --- Gaming PCs Provider
HyperX --- Peripherals Provider
DXRACER --- Gaming Chair Provider