FalleN: WESG is very important for less-developed regions
FalleN started his professional life more than 10 years ago, winning so much glories with Brazilian team. SK Gaming has won a lot of tournaments during the past two years and occupied No.1 in the world rankings. So what is the true "victory" for FalleN?
After defeating C9, SK Gaming won the championship of WESG 2017 North American region qualifier. FalleN, as one of the best CSGO team's leader, talked about WESG tournament and shared his stories of CS. FalleN started his professional life more than 10 years ago, winning so much glories with Brazilian team. SK Gaming has won a lot of tournaments during the past two years and occupied No.1 in the world rankings. So what is the true "victory" for FalleN?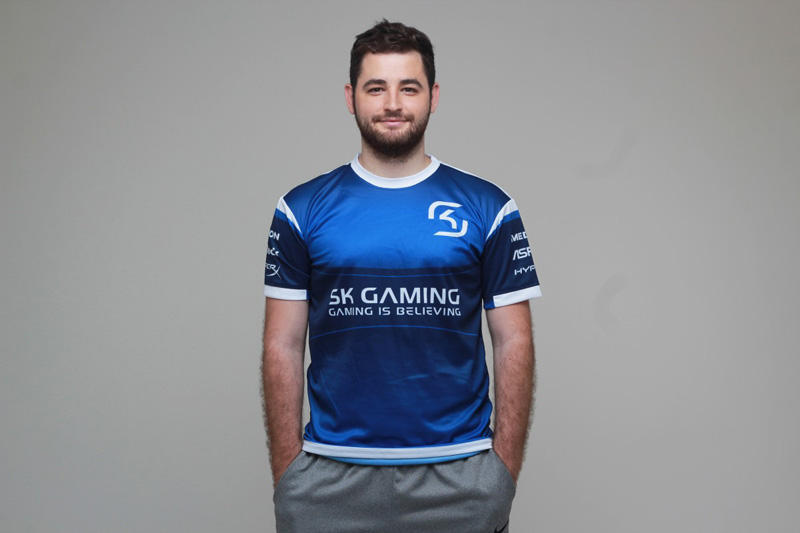 [Q]: Your team won a lot of tournaments during the past two years and occupied #1 spot in the world rankings for the longest period of time in the CS:GO-history. Would you please talk about the progress you've made and the contribution of each player in your squad?
SK|FalleN: It was a very difficult path to become one of the best teams in the world. Everyone who is in the lineup right now, and even the players who are not playing with us, like fnx, zqkS, felps and steel, all of them were very important. Each specific time, we had to learn a lot together. I felt that after each tournament we were improving and getting a little bit better.
Despite of making changes from time to time, they are all part of the success the entire lineup has. About the players who are playing with me right now, I think that they are very important. Fer has been with me since the very beginning, [starting with] the first team we created. He is the oldest teammate of [the core]. Coldzera, when he joined up, put us on a whole different level, [as] he was so good from the start. So he was also important pick-up. TACO, when he came up with fnx, we finally became a very strong contender for doing better in tournaments. And now boltz came back to the team. Just trying to sum it up, I think that he is a great addition as well. That's what I think about what happened to get us here.
[Q]: After the fall of 1.6, there were dark times for the Counter-Strike scene. How did you get through it?
SK|FalleN: Basically, CS 1.6 was very strong in Brazil. From 2001, I would say. From 2003 to 2010, we had a lot of tournament to play there. We had events like World Cyber Games, KODE5, CPL. So there were many tournaments in Brazil, through of which we would qualify to the international stages and, being there, compete by representing our own country. But, after 2010, those events disappeared. So there were no real reasons to be playing Counter-Strike 1.6 back then.
What I tried to do is create an ecosystem, where people would be still interested in playing. Of course, the high-level players from the top-scene got unmotivated, because there wasn't much to play for. But I kept working with the growing scene, players who wanted to compete for fun. Players were learning, so I created Games Academy for that. I was working with other people who were in the project with me back in the days. Our main goal was to keep scene alive and save people's interest in playing Counter-Strike. That's what we were trying to do from 2011 to 2013 in 1.6.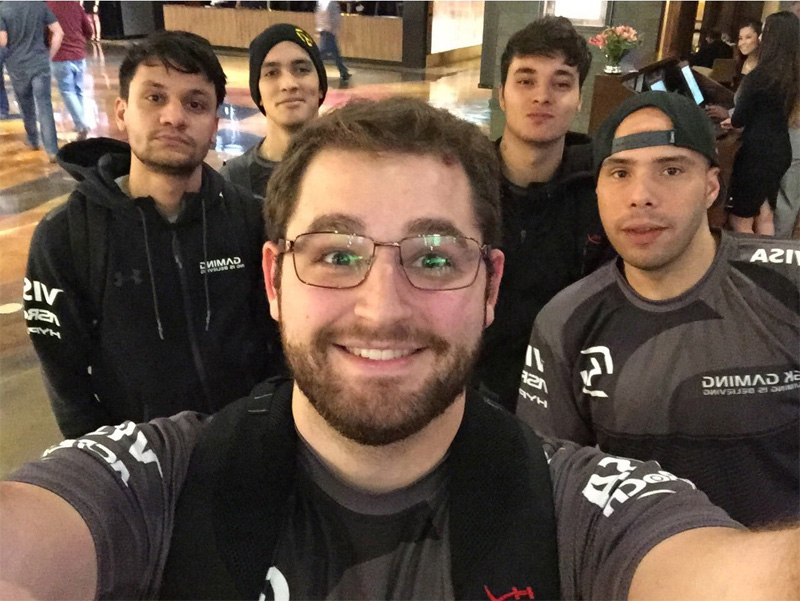 [Q]: What was the key factor of regaining confidence in the early days of your path in CS:GO?
SK|FalleN: The first struggle I had with CS:GO was learning how to spray again, because it was very different spray-pattern from CS 1.6. I felt like I would never get good with AK-47 in this game. So that was the first thing.
And, beside that, I think it was a whole different game. Like the utilities you can use, the way flash-grenades work, how molotov and incendiaries can be used. It just creates a whole different system.
I think that the game kept getting better and better. [Speaking about] the first updates in CS:GO, I didn't like it at all. The game wasn't that good, but now we have very good balance in it. Of course, there are small bugs and fixes that you have to keep making. Valve is always adjusting things. But I think that the game is great overall. So it wasn't that hard to transition to CS:GO, but surely there were many things to learn and it took a lot of time from us to get good at it.
[Q]: As you said, Coldzera was good since the very beginning. But he was the youngest and, some would say, inexperienced players in your team back then. What he needed to become the player that he is right now?
SK|FalleN: I think it's hard to describe with only one specific thing. Yes, he didn't have a lot of experience. In the past, he didn't show anything like he is doing now. We didn't know that among the players in Brazil he was that good, nobody knew that. We saw a bit of potential, good matches and stuff like that, but it is nowhere close to what he has done with us.
The team structure, players he was playing with, and everyone who was around helped him in becoming a better player. He had everything inside him, what it takes to be a player he is right now. He just had to be unleashed. I'm glad that he could find his real potential with us. It's a mix of many things, but the most important are his dedication and talent. It's very different from the others.
[Q]: There will be a lot of good teams at WESG Global Finals. How will you be preparing for this event?
SK|FalleN: The preparation is always kind of the same. We try to focus on our own game, try to improve, create a little bit of new strategies and set up different small things that we need to change after every tournament. Also we try to reach a good level from which we can improve, have fun, keep practising and avoid the pressure. It's hard to win tournaments when people have a lot of expectations, because you kind of bring the pressure by yourself, feel bad and stuff like that.
You always have to remember that everyone in a tournament is there to win. So If you think that you are the only one who should win, it's not a good way to [set up yourself]. Sometimes it just results in adding the pressure on you, and it's not really good for your game. So just try to have fun, forget a little bit about that, and I'm the wins are going to come.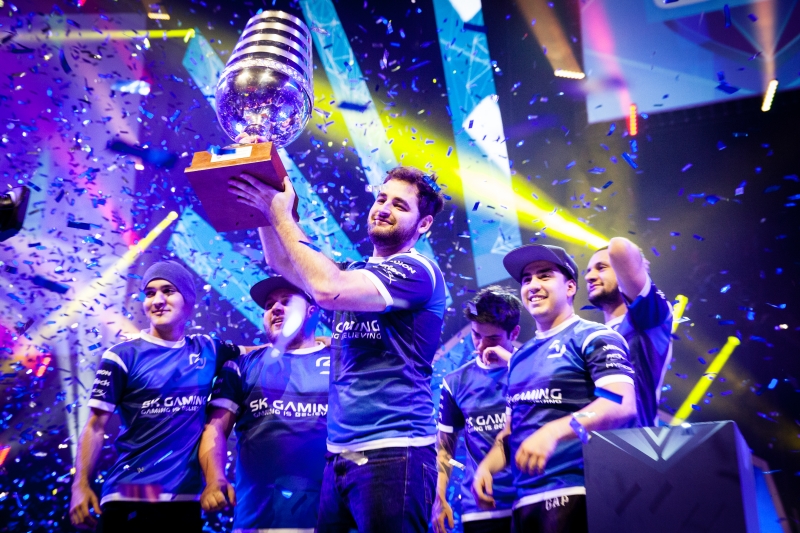 [Q]: You've become some kind of inspiration for up-and-coming teams. What could you recommend for the players, who want to achieve the same things?
SK|FalleN: I think that the first step is finding your own team and making sure that you can compete everywhere you want. Don't be afraid of playing competitions, don't be afraid of playing real matches. And every time you lose, don't fight and don't try to find someone to point the fingers and say that you lose because of him. Really try to understand [things] and get better on your own level, how can you improve to get to the next one. [It could be] strategic things, decision-making or aim, that wasn't't that good.
So really try to learn on every single mistake. That's the only way to improve. Lose and learn, that's the only way.
[Q]: After the latest WESG: South America Finals, do you think that the level of the game in your region has improved?
SK|FalleN: It's hard to say because we don't really play much against the Brazilians. Last year [our region] was "hot" when we had Immortals and SK playing on the top, LG were doing a great job. I think that the Brazilians were doing super well [on the CS:GO-scene] overall, but rest of them were playing inside of Brazil.
I was there three years ago. If you don't face competition, don't play against other teams and learn the other ways of playing Counter-Strike, you just won't improve that fast. So it feels bad for the Brazilians, because it doesn't matter how much they play there. The fact they don't play against top-teams and get [needed] experience of how they should play and what they must do, it makes feel that learn is low.
Every time we play there, we see the potential. Sometimes it's even close, but they are still missing stuff.
[Q]: WESG is a tournament, where only one-nationality teams are able to participate. In your opinion, is this the main thing that increases the grow of small lineups in the less-known regions?
SK|FalleN: WESG is a great tournament. It reminds me of World Cyber Games. Most people in the scene, mostly European and maybe Americans, they don't really see how important this kind of tournaments for the regions which are far away from them. [It's important] for the Brazilians. This tournament is one of a few opportunities that teams in Brazil have to play outside [of their scene].
Not only for Brazil, if you take a look on Argentina, for example. There is a lot of other countries, teams of which just can't play because they are far away. So it's kind of fair for them.
This kind of competition brings everyone together and keeps Counter-Strike going and going. It helps us with connecting to other countries, which are far away to compete with us.
[Q]: There are some things which Brazilian and, overall, SA-teams lack of in order to improve. Can you point out and describe some of them?
SK|FalleN: I think that from the teams we saw when we had the chance to compete in Brazil, [I would point out] Team One. They recently moved to the US, like a couple of weeks ago. They have good players and a great AWPer, which is Pedro "Maluk3" Campos. I think he is a very experienced player. I was playing against him in 2004, for example. [Furthermore], I've been playing against this guy for ages.
And I think that they are a good team. They still lack some stuff. It's very hard to say what they really lack or not, but the potential is there. They just have to play a little bit more and hopefully some of their players will develop [into stronger contenders].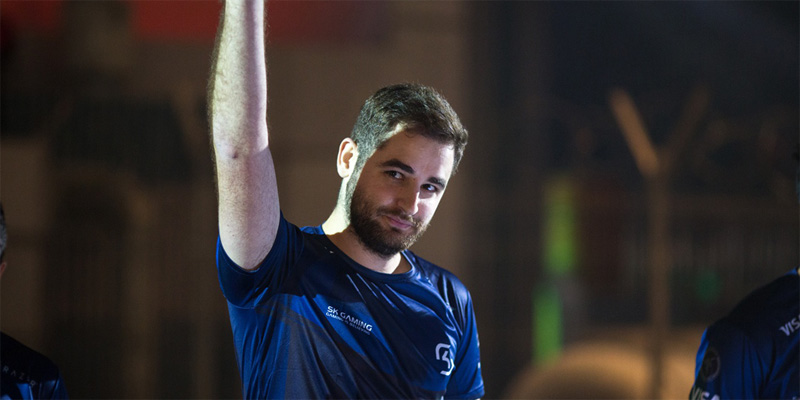 [Q]: Where do you see Team One after a few months?
SK|FalleN: Nowadays it's a little bit difficult to get your own spot. If they are a good lineup, I think that in six or twelve months they are going to be able to play in more tournaments, qualify for big leagues, and then we will start to see how they might be developing.
I think they definitely can be a team playing in ESL Pro League and ECS. [In my opinion], in one year from now we might see them playing in big leagues in North America.
[Q]: We all know that nobody can win all the time. So what is the true "victory" for you? What keeps you motivated during your esports career?
SK|FalleN: For me, what is driving me here, is the fact that I'm always looking to do the best I can on every single thing in my life. Of course, there could be some small things that you can fail, because you are a human and can make some bad decisions sometimes. Trying to do the best is what matters for me. If I'm in relationship, I try to do the best for it. If I'm in a team, I try to be the best in practices and matches, work to become the best teammate. So I try to do the best I can.
I know that I won't be the #1 in everything. Just the fact I try my best is enough for me, because losing and failing is hard but it's all mindset. If you don't know how to lose, you will never be a champion.
[Q]: You donated $3,000 to the Columbian team, VAULT, so they could compete at WESG. If you win WESG Global Finals, will you help some teams from your region with the prize-money you will get?
SK|FalleN: I think that I will keep helping out such teams. Of course, I can't help every single team, because everytime I do that other people reach me out and say: "Hey, FalleN, we also need some help", and stuff like that. We really can't embrace all the world, but there are really specific moments where we see that there is a lot of potential, and you can really [do something] and make a good act on it.
Despite the fact whether we win or don't at WESG, I will be looking to help such guys whenever I can. Sometimes with the money, sometimes with just talking about [specific topics], finding place to stay. As much as I can help, I will always try to do my best.